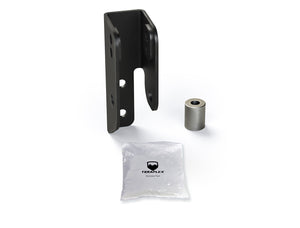 Teraflex RHD Rear Track Bar Bracket for 2.5"- 4" Lift JL 2DR / JLU 4DR (2019+)
The TeraFlex JL: Rear Track Bar Axle Bracket Kit (RHD version) corrects vehicle roll center, restores factory handling, and reduces body roll on lifted JL and JLU models. Multiple mounting locations allows neutral lateral alignment of the rear axle on JL models with 2.5–4.5" lifts. Bolt-on bracket mounts to the rear axle.
This bracket should be used with all Teraflex lift kits for JL/JLU of 2.5" or greater.
Fits:
• JL Wrangler (2-door)
• JL Wrangler Unlimited (4-door) • 2.5–4.5" Lift